This would have to be my favorite word.
Let me say it again ... HOPE.
I absolutely love this word, because without it, life would have no purpose. What do we always have, no matter the circumstances? Hope. Even if the day is at its darkest ... or a situation leaves us broken ... we still have the gift of hope. We are still graced with its power.
Has my life been perfect? Absolutely not. Yes, I have been blessed abundantly, but I have certainly experienced my share of tragedies ... yet, this has been when hope has shone the brightest in my life. I cannot say that during my worst moments I have seen or felt hope very strongly, but I always knew it was there. It always will be.
Without going into the details, 2009 was one of the most difficult years of my life. I am still feeling its residue and smarting from its lessons, but I am still here. I am stronger. While I sometimes still yearn for the chance to erase certain events of last year, I know that my spirit has grown better, stronger, and kinder.
And that gives me hope.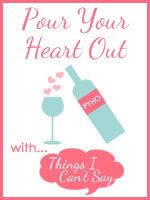 As always, extending ten thousand ((hugs)) to you,